Shaker – A five-piece door (if you count each side) with a recessed center panel
Slab – Flat sleek door front offering a modern minimal look
Recessed Panel – Door center panel is slightly depressed with beveled trim.
Raised Panel – Center panel is higher than surrounding wood for traditional look
Mitered Raised – Raised ctr. Picture frame design. Corner door joints are 45* angle
Mitered Recessed – Same as Mitered Raised but with a flat center panel
Bead board Style – The look of bead board center panel
Glass – Clear or Frosted glass door inserts in cabinet doors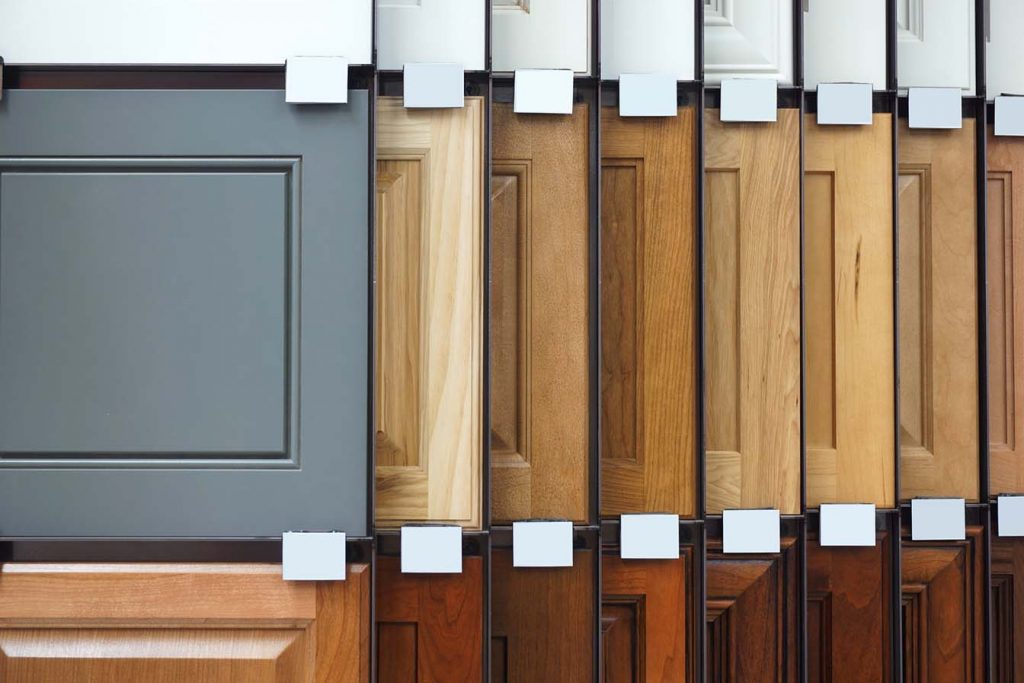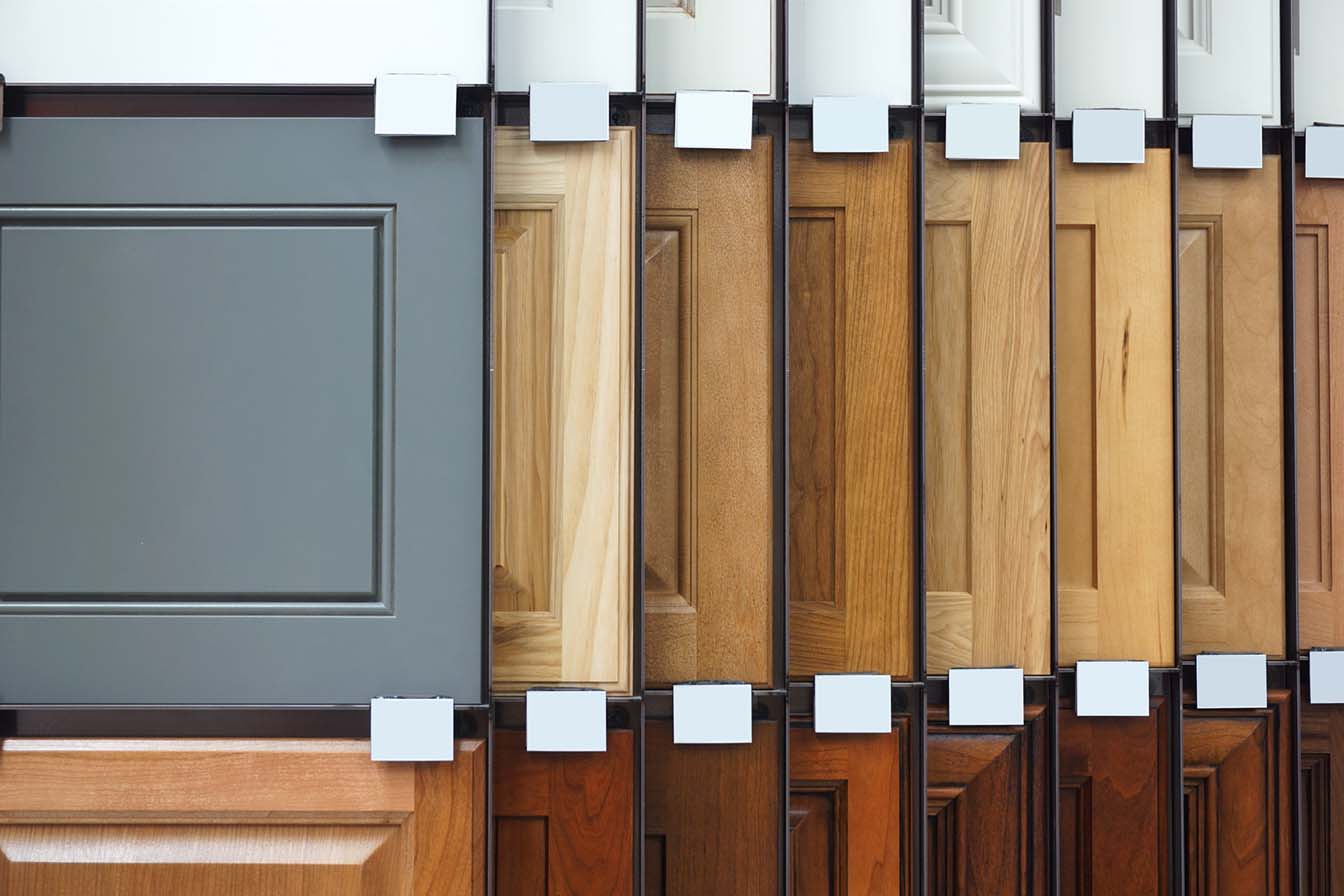 Woods Most Used for Cabinets
Ronnie Ward has over 35 years of experience in construction and over 16 years experience in cabinetry sales and installation. He is very passionate about exceeding your expectations. Our cabinet showroom is located on Pace Blvd in Pensacola FL, but we serve all of Northwest FL and South Alabama. We love and appreciate our customers and welcome your feedback.
What Our Customers Say
Since 2007, Cabinet Mart has prided ourselves on delivering the best quality products and services at an affordable price. If our customers aren't happy, we aren't happy. Read what are customers say about Cabinet Mart.
I hired Cabinet Mart to design, purchase and install my kitchen for me. Words can't express the gratitude for the awesome job you did on my kitchen. From the first day of planning you had my best interest at heart. You redesigned my kitchen to be not just beautiful but functional as well. You took the time and patience to do the job right. The end result is that I'm going to have the most beautiful kitchen ever! I truly that you and your staff from the bottom of my heart. May God bless you and your business. I would highly recommend you to anyone who needs cabinetry done.
I needed cabinets for a house that I had recently purchased and was renovating. I talked to my contractor and he recommended Cabinet Mart. I called them up and made an appointment. Ronnie and Tommy came out to the house. We sat down and decided which cabinet company and stall to go with. I needed a custom color cabinet so we went with Mid Continent Cabinetry. Ronnie and Tommy took very detailed measurements and photos of the kitchen area. They designed our kitchen and ordered our cabinets for us. The Aviary blue cabinets just pop and make the kitchen something unique, like no other one in our East Hill neighborhood. We are very pleased with Cabinet Mart's service and attention to detail. I wouldn't hesitate to recommend them at anyone looking to remodel their kitchen and bathroom. They are meticulous and very professional. Thank you again for such a quality job. We will use you for any future cabinet purchases.
I recently purchased a lot in Panama City Beach. I hired my contractor to start the project. When it came time to do the kitchen, i was searching the internet and came across Cabinet Mart. I saw that they serviced my area so I gave them a call and they scheduled a time to come out and look ant my project. Ronnie and Tommy came out and took measurements of my kitchen area. They listened to my ideas on what i wanted to do within the space i had. They designed my kitchen for me and gave me pics in 3d to help me visualize just what I would be getting. The 3d design really helps bring the vision to life before any cabinets are set. I decided on JSI Cabinets and they ordered them . I love my kitchen. I would recommend Cabinet Mart at anyone looking for quality, affordable cabinetry and superior customer service.