Ronnie opened Cabinet Mart in 2015 after more than 40 years in the construction industry.  Ronnie's experience with all phases and disciplines of construction gives him a unique advantage over his competitors.  With his knowledge and experience of construction methods and techniques, Ronnie can guide you during the design phase and also provide outstanding construction installation of your cabinets.
Ronnie is a Master Craftsman and his attention to detail sets him apart from others.  He truly has a desire to deliver excellence.  A commitment is made to each customer to meet their expectations and deliver only the best.
Ronnie has lived in Pensacola his entire life and has become known for his superior craftsmanship.  In addition to the services outlined above, Ronnie has developed long-term associations with local contractors who provide installation services for items such as flooring, tile, painting, plumbing, electrical and other services required for a home remodeling project.
Cabinet Mart has experience with several different national cabinet makers and has a direct line of communication with their designers and the builders of the cabinets.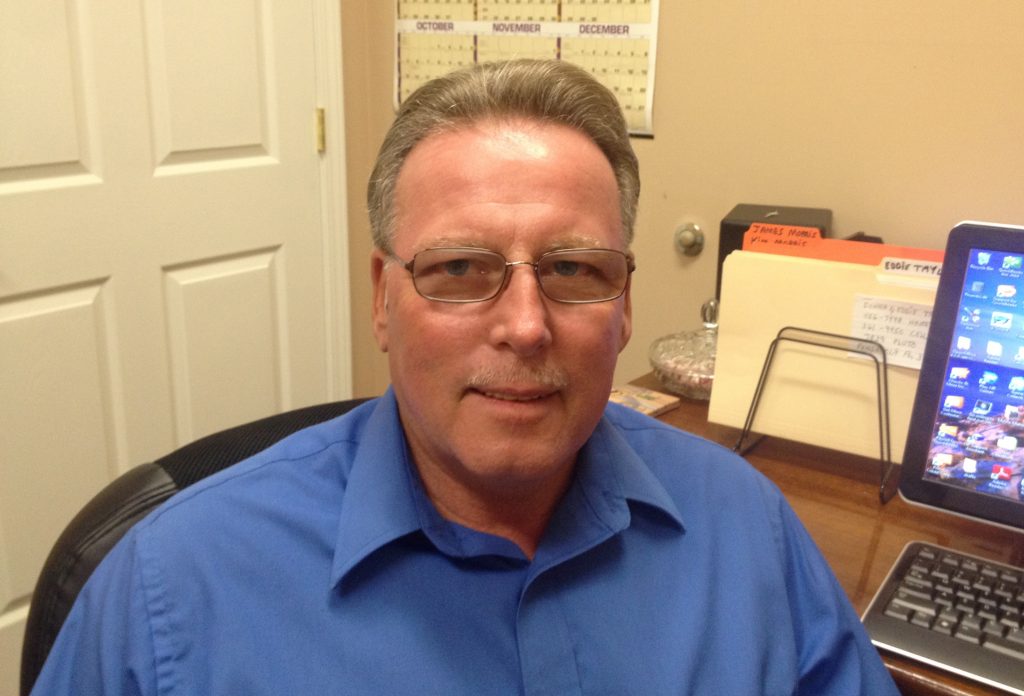 Ronnie is licensed and insured for his work and maintains a cabinetry store as well as space for warehousing and shop space.  Please give Ronnie a call and give him the opportunity to meet with you and discuss your distinctive and specific needs.
What You Get with Cabinet Mart
What Our Customers Say
Since 2007, Cabinet Mart has prided ourselves on delivering the best quality products and services at an affordable price. If our customers aren't happy, we aren't happy. Read what are customers say about Cabinet Mart.
I hired Cabinet Mart to install cabinets for a remodel project that I had been hired to do in East Hill. I was very happy with the job that they had done on that project for me that when i purchased my new home and decided to remodel the kitchen I knew exactly who to call. We sat down and went over the budget for the job and determined that we would go with white shaker cabinetry from Cabinetwright. They promptly ordered the cabinets and put them together for me when they arrived. They really helped take the pressure out of the kitchen remodel on my new home. If you need quality all wood cabinets that don't take a long time to arrive and look great along with top notch service, go see Ronnie and Tommy at Cabinet Mart. You wont be disappointed.
When my partner and I purchased our most recent property to rehab, we knew there was only one place to go to have our kitchen cabinets Cabinet Mart. They have supplied us before with a good quality cabinetry at an affordable price. We picked out our door style we wanted from Waypoint and the color we liked. They then came out and measured our kitchen and we settled on a layout that would work for what we had in our minds. Ronnie and Tommy then ordered our cabinets and upon arrival they even held them for us because the drywall wasn't quite done yet. Once we were ready they scheduled a date for install and proceeded to transform our kitchen to what we had seen in their 3D renderings. The whole kitchen turned out great and will really be a solid selling point for our property. This is our 3rd property and each time we need cabinets, we always come to Cabinet Mart . They offer unmatched service and strive to make their customers happy. Thank yall so much for the outstanding job you have done with our kitchen.
We recently moved down to Bay Minette Alabama from up North and bought a home. My wife was searching on the internet trying to find the right kind of cabinets for our remodel project. She found Cabinet Mart and gave them a call. They traveled to our home (over an hour away from their showroom) and we sat down with them and they helped us decide on our layout and had exactly the color and style cabinets we were looking for ( We went with an oak shaker in a tawny color). They designed our kitchen to be very functional but have many of the amenities and creature comforts that we had had with our previous home. They treated our home just like it was their very own home taking the utmost care installing and being very meticulous with every facet of the install. Words can't describe just how thrilled we are with our new home. Cabinet Mart has made our dream come true. Thank you Ronnie and Tommy for bringing our vision to life.