Welcome to Cabinet Mart
Cabinet Mart is the go-to place for cabinetry in Northwest Florida and South Alabama.
Welcome to Cabinet Mart
We carry several different lines of premium kitchen and bath cabinetry to suit any need. We design and install semi-custom cabinetry.
Welcome to Cabinet Mart
We carry several different lines of premium kitchen and bath cabinetry to suit any need. We design and install semi-custom cabinetry.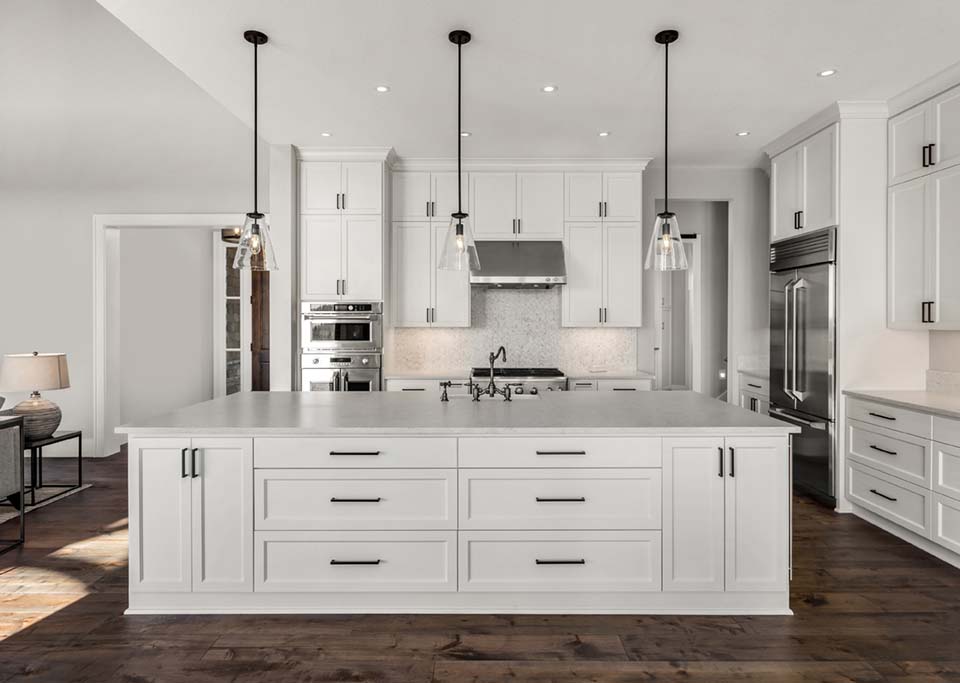 Need Some Ideas? We've got you Covered!
We know it can be difficult to find the perfect look for your project, but don't worry, we're here to help! We have an in-house designer with 16 years of experience. We offer free project design services and a free in-home written estimate for your cabinetry remodel for any area of your home. Stop by our cabinet showroom on Pace Blvd to see our wide variety of cabinet lines and door samples on display and speak with our remodeling design expert today.
Cabinet Mart Is Committed to Quality With Integrity.
Cabinet Mart opened in 2007 and is one of West Florida and South Alabama's premier cabinet sales remodeling companies. We have more than 30 years in the construction industry and have been doing kitchen and bathroom remodeling since 2007. We carry many different top quality lines of premium cabinetry for every area and room of your home with a variety of price points to suit any budget. Stop by our locally owned and operated store at 3615- A N. Pace Blvd. Pensacola today!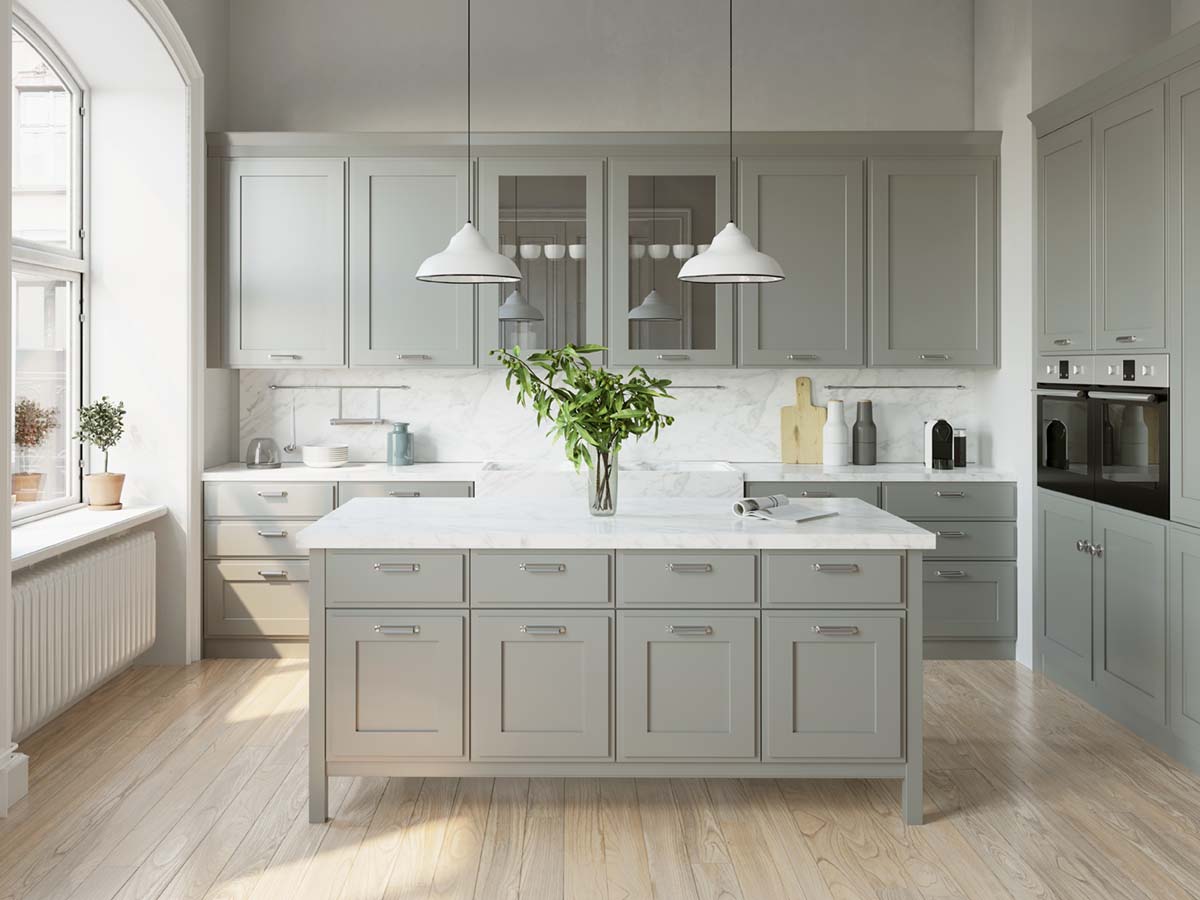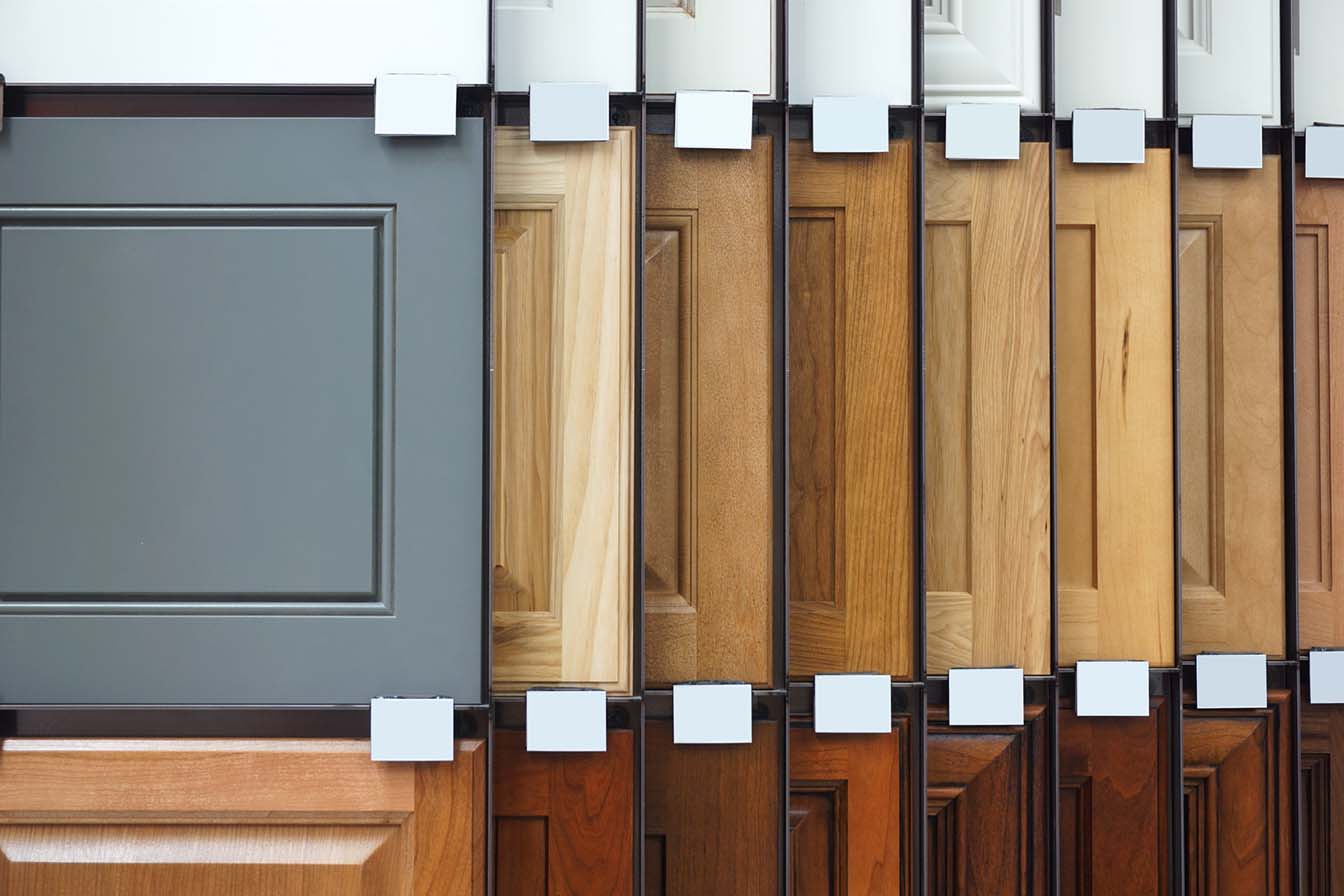 Cabinets
Are you searching for the perfect way to give your home a unique appearance? Hire us for beautiful semi-custom cabinetry for your bathroom, kitchen, coffee bar, home office, garage, room remodel, or in any area of your home. We have cabinetry to fit any budget. We offer a wide variety of beautiful quality cabinet lines as well as all types of (inside) cabinet organizer accessories to maximize your cabinet storage and stream line your kitchen. We have tall pantry and bathroom linen cabinets. We offer refacing doors as well as vanity cabinets ready-to-go for new construction or an existing home. We offer beautiful cabinet lines made in America as well as exotic wood cabinets renewably sourced from around the world.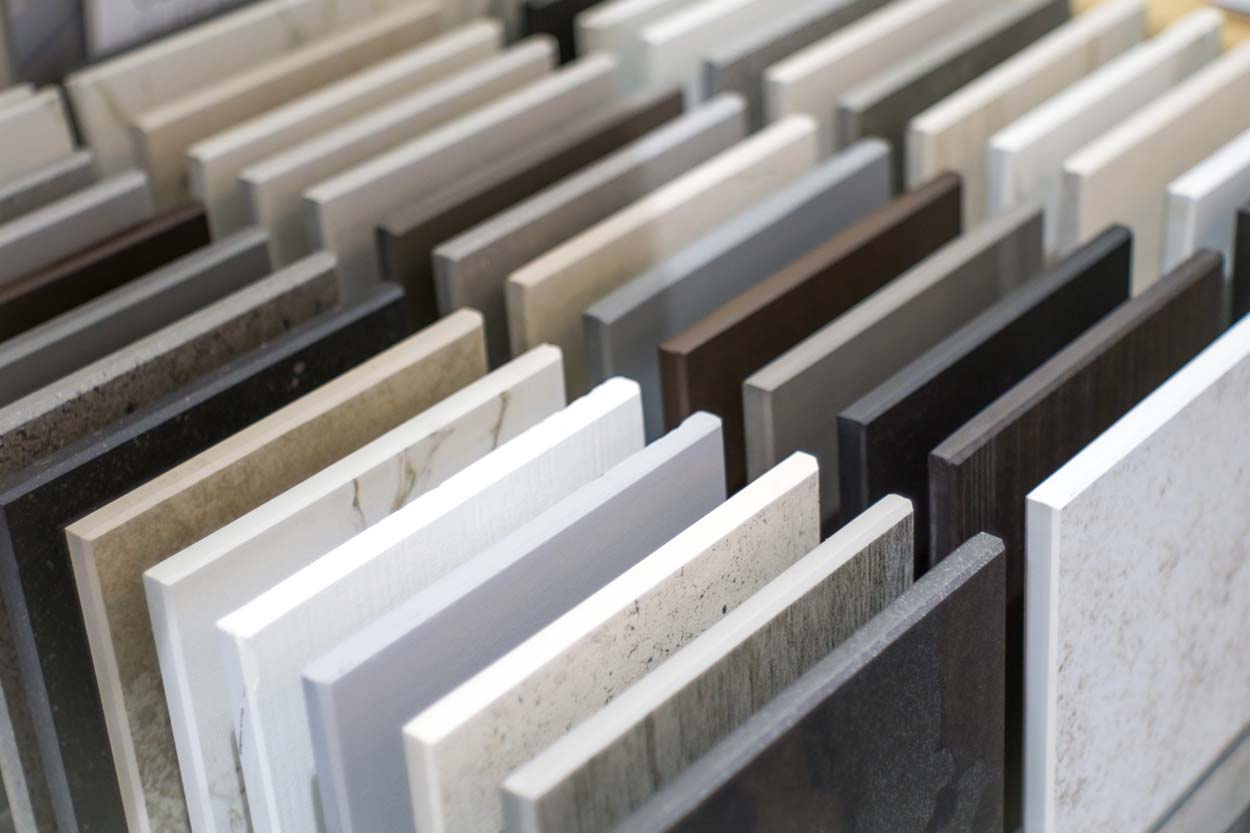 Cabinet Custom Looks, Colors, and Countertops
High quality brand cabinetry is available in either Sherwin-Williams or Benjamin Moore paint color lines you choose from. Or your very own custom paint color can be used to create those one-of-a-kind special color cabinets you want. We will assist you every step of the way to create that custom look you desire. We can also order custom made bookcases, a bill desk, a special size island, or bar to match your cabinetry. Then we can accent your cabinets by having a top-notch countertop professionally installed with Granite, Quartz, or Laminate. Let us help you navigate through all of the available choices.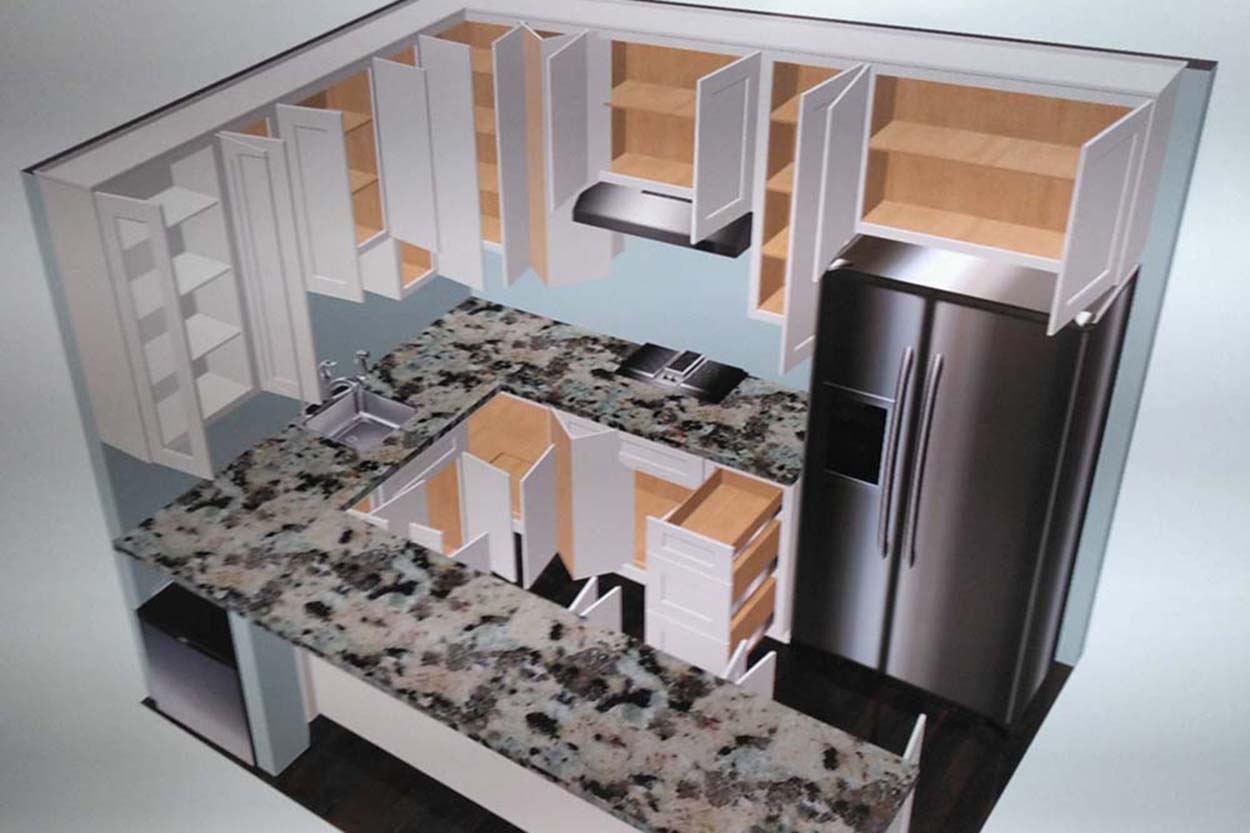 Layout and Design
Our full color computer design program provides us with a blueprint of your floor plan as well as a 3D rendering. From the toe-kicks on the floor, to the crown molding at the ceiling, and everything in between... You will be able to see the final look of your cabinetry remodel project by taking a virtual tour of your room and all the design elements we helped to create for you to see if it all meets your approval before our project manager orders materials. We truly can help you achieve your dream design in your home so call 850-516-1542 to schedule your free project design consultation for beautiful hard wood quality cabinets that last a life time.
If You Have Cabinetry Needs, Cabinet Mart Can Help!
Please contact us at 850-516-1542 or stop by our cabinet showroom at 3615-A N. Pace Blvd. Pensacola to speak with our cabinet expert and see our wide variety of cabinetry lines to fit every room of your home to include custom cabinetry options and cabinet accessories. We have 30+ years of construction experience and 16 years in cabinet sales and remodeling knowledge. We can help you with any home improvement project. At Cabinet Mart, we get the job done right the 1st time. We look forward to working with you and having you as a valued customer and part of our Cabinet Mart family...So lets get started!
DESIGN * PLANNING * ORDERING * INSTALLATION
What Our Customers Say
Since 2007, Cabinet Mart has prided ourselves on delivering the best quality products and services at an affordable price. If our customers aren't happy, we aren't happy. Read what are customers say about Cabinet Mart.
My wife and I had recently purchased land on Pensacola Beach to build our new home. We stopped by Cabinet Mart to see what kind of cabinets that they had. We saw his online reviews and testimonials from clients and decided to see what they could do for us. They did not disappoint. They had exactly what we were looking for. They helped us work within our budget to get the kitchen we always wanted. Something functional but with a more modern twist. The work that Ronnie did was excellent. We get so many complements on our kitchen from friends and family alike. I tell them all if they need any cabinetry work , go check out Cabinet Mart. The are the real deal. Thanks again for making our dream kitchen for us
I came to Cabinet Mart in search of someone that could matchup and existing door and drawer front in a home that listed for sale. The staff were very helpful. They located a door style that wasn't a perfect match but it was close enough for not the average person to differentiate between the old and new. They got me a very good price for the parts and even bored and attached the old hinges and knobs for me. I'm very satisfied with the level of service, quality of the product and timeliness of the order. I help the house sell. In the future I will continue to use Cabinet Mart for any of my cabinetry needs. Keep up the good work guys.
We recently purchased our second house to resell. On our first home we had used Cabinet Mart to purchase and install our new cabinets. These guys went above and beyond to provide us the best service possible. So it was a no brainer to use them on our new project. Ronnie and Tommy really take pride in their work. They treat the client's kitchen like they would their very own. We all sat down and worked on the design together and came up with something that fit our budget as well as our taste. The storm gray shaker cabinets really set off the character of the kitchen and really the whole house. We simply love the look of our new kitchen and know that the new owners will as well. Thank you Cabinet Mart for the kitchen transformation. I'd recommend you to anyone.